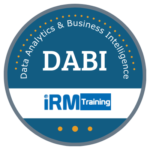 Program ID: E47903-029 | PD Hours/CDU:14
Duration: 2 days | Instructor-Led | Course Fee: $1,680 + GST
---
Join this intensive Data Analytics & Business Intelligence course and discover how you can use data to assist your organisation in making effective operational and strategic business decisions.
In this two-day course you will learn how to access, develop, analyse and report on internal and external data sets using industry-standard techniques and BI tools such as Power BI or Tableau to turn data into useful information.
This is a hands-on but business-focused course. No experience? Not from a technical background? No worries! This course is run in a small group by a highly experienced trainer who can tailor each session to suit the participants. You may be provided more guidance in one exercise and offered additional challenges in another, depending on your level of knowledge in the topic.
Book Now to take the first step to becoming a data-savvy analyst!
Course Outline
Module 1 – Overview
The Road to Business Intelligence and Data Analytics
Getting Started Using Tableau
Getting Started Using Power BI
Module 2 – Design of Transaction Processing Systems and Their Data
Transactions, Database and Database Management System
ACID Properties
Module 3 – Modelling for Business Intelligence and Data Analytics
Conceptual and Logical Model
ER (Entity Relationship) Modelling
Module 4 – Relational Model
Simple Relational Model
Physical Table Model
Normalisation
Module 5 – The Demand for Analytical Process
Information Types, Levels, Formats and Granularity
The Data Warehouse Approach and Architecture
Multi-dimensional Data Models
Module 6 – Dimensional Modelling
Facts, Dimensions and Hierarchies
Star and Snowflake Schemas
Summary Tables
Aggregating Data using SQL
Module 7 – Dimension Dynamics
Module 8 – ETL (Extract, Transform and Load)
The ETL Process and Cycle
Data Validation
Data Cleaning, Error Tracking, Data Quality Problems
Data Auditing
Data Publishing
Module 9 – Business Intelligence and Business Analytics
Business Intelligence vs Business Analytics
Software and Tools for BI / BA
Module 10 – Big Data
Big Data in Business Intelligence and Business Analytics
Some exercises require the use of either Tableau or Power BI. Due to time limitation, you will be required to choose one tool only. We recommend that you choose the tool currently used, or expected to be used in the future, by your organisation.
The emphasis of this course is not on how to use a particular tool, but rather on understanding data. It is more about exploring what questions can be asked for different types of data to extract useful information, rather than how to use a particular tool to get to an answer.
What is the Training Like?
This is a hands-on intensive course where most modules start with a trainer running a presentation interactively, followed by discussions and case-study-based exercises.
In most exercises you will break out into small groups of 3-4 people, creating the opportunity to exchange ideas with other keen learners.
Running in small groups, there is plenty of opportunity for questions and discussions. For questions that are not directly related to the course topics, the trainer may schedule a time during one of the breaks to answer them, to ensure your questions are answered while keeping the course on track.
In line with the working-from-home trend, you can now also attend this course remotely. The course will still be practical, hands-on, interactive and delivered live by a senior instructor with 15 – 25+ years' experience with the skills to make the intensive short course engaging and enjoyable.
Find out more about practical training delivered remotely (live).
Who Are the Trainers?
Eligibility requirements to become an IRM Training trainer:
A minimum of 15 years' hands-on experience in Australia.
The ability to demonstrate in-depth knowledge in the real-world application of the course topics.
Driven by the passion to help develop others.
Excellent communication, presentation and people skills.
A good sense of humour! You can absorb and retain more knowledge when the training is fun!
IRM Training trainers have extensive experience working in a diverse range of industries and government departments. Some also have academic backgrounds as lecturers at leading Australian universities, on top of their 15+ years' hands-on experience.
Course Endorsement / Certification
This course is endorsed by the International Institute of Business Analysis (IIBA®). Upon completion of this course you will receive a Certificate of Completion, awarding you 14 CDU / Professional Development Hours (PD Hours).
For more information about PD Hours and certification in relation to this business analyst course, please refer to the Business Analyst Certification page.
Is This the Right Course for You?
This Data Analytics & Business Intelligence course is suitable for:
Professionals who need to work with and understand data within the context of their organisation.
Business Analysts (or other similar roles) who are looking to specialise or transition into the Data Analytics / Business Intelligence field.
Business professionals who work with Data or BI Analysts and would like further clarity on data analytics concepts.
Business professionals from a non-technical background seeking data literacy.
This Data Analytics & Business Intelligence course addresses the needs of professionals who want an overview of data analytics and business intelligence as well as developing usable skills applicable to the everyday work environment. You will learn methods for manipulating and analysing data sets using industry-standard tools such as Tableau or Power BI to support informed business decisions.
Learning Outcomes
Business Intelligence comprises the strategies and technologies used by enterprises for the data analysis of business information to allow managers to make effective decisions.
In this Data Analytics & Business Intelligence course you will learn:
How data drives Business Intelligence solutions
How to use BI tools (such as Tableau or Power BI) to provide an information visualisation platform to your organisation
Data modelling for Data Analytics and Business Intelligence solutions
Understand the Extract, Transform and Load (ETL) process for a Data Warehouse
Discern and develop data quality and data cleaning strategies
Understand data architecture – data warehouses and data marts
Interpret and develop Dimensional Modelling techniques and approaches
Understand data visualisation techniques and approaches
Understand the basic concept of Big Data.
This is a practical, intensive short course that will walk you through real-world scenarios and get you practicing data cleaning and analysing.
You will develop the skills to collect, use and transform data into information. This information can help you make strategic decisions whilst weighing risks in business. You will walk away with a diverse set of skills that can be applied to various business and technology problems.
The ability to work with data for organising, analysing and interpreting information will make you invaluable asset to your organisation.
Most importantly, our goal is to instill confidence in your new skills that you can immediately apply in the workplace.
Industry & Careers
Data analytics is booming world-wide as businesses come up to speed with data being the foundational driver of the digital age. Consequently, there are massive amounts of data amassing every minute and skilled data analytics / Business Intelligence professionals are in high demand across all industries globally.
Most importantly, the demand for data analysts comes from the struggle to find increasingly skilled professionals who can extract useful insights and business value from data.
This course will propel you to the forefront by providing knowledge and experience in this rapidly growing area.
What Past Attendees Said
"It was very interesting and really took you through the process from start to finish." – Business Analyst, Australian Electoral Commission
"Engaging, relatable to my role. Can apply the skills & knowledge to my role." – Data Analyst, Energy Queensland Limited
"Very pragmatic approach. Very experienced instructor." – Enterprise Architect – Victorian Managed Insurance Authority
"Enjoyable & interesting course. Plenty of knowledge passed on by instructor." – Marketing Analyst, CSG Limited
"It's a good course suitable for a good range of audiences." – Research & Evaluation Officer – Latrobe Community Health Service
"Can see practical applications from this course to work & even home life. Good information to develop business case to bring organisations into the 21 century!!" – General Manager – RHealth Limited
Related Courses
Related courses to Data Analytics & Business Intelligence:
COURSE DATES & BOOKINGS
| Location | Date | |
| --- | --- | --- |
| Anywhere - Remote Delivery | 18 - 19 December 2023 | |
| Anywhere - Remote Delivery | 14 - 15 March 2024 | |
| Your Office - In Person | Flexible Dates & Hours | |
| Group Booking - Remote Delivery | Flexible Dates & Hours | |
| Adelaide | Select one of the options above | |
| Brisbane | Select one of the options above | |
| Canberra | Select one of the options above | |
| Perth | Select one of the options above | |
| Sydney | Select one of the options above | |
Your invoice will be emailed to your payment contact shortly after you submit your booking.
Payment is due 12 business days prior to the course start date, or immediately if booking is made within this time frame.
Course hours during daylight saving time (from 1 October 2023):

AEDT: 9:00am – 5:00pm (ACT, NSW, TAS, VIC)
ACDT: 8:30am – 4:30pm (SA)
AEST: 8:00am – 4:00pm (QLD)
ACST: 7:30am – 3:30pm (NT)
AWST: 6:00am – 2:00pm (WA)

Course hours during standard time: 9:00am – 5:00pm AEST.

For other locations or time zones, Convert to your time zone.
---
We train professionals from these Australian organisations and more: