At some time or another we all have to communicate using the written word, but all too often improving writing and communications skills are at the bottom of our "to do" list.
Yet how many times has poor communications led to incorrect decisions or even downright confusion?
We're not alone either – look at this extract from public documents issued by one of the world's leading banks:
"Trade finance is designed to assist meet cash-flow shortages arising from a mismatch in the timing of making payments for goods or raw materials for use in manufacture of goods and the receipt of payments from the onselling of these purchased or manufactured goods"
You have to read this 2 or 3 times before the meaning becomes clear.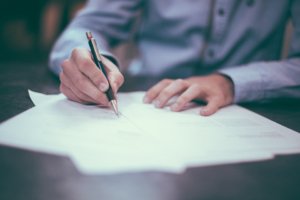 Governments can be equally guilty – as you can see here in this example from some recent legislation:
"For the purpose of making a declaration…
a) treat a particular event that actually happened as not having happened; and
b) treat a particular event that did not actually happen as having happened…"
It looks like no organisation has a monopoly on poor writing skills and with the move to "online everything" we're further tempted to cut corners as SMS, e-mail and online publishing become the mediums of choice.
Whilst we don't advocate a return to "formal, grammar school English" we do need a balance, particularly when documents such as reports, manuals etc. spill over several printed (or online) pages. Traditional skills such as document structure, writing style, audience identification, grammar etc. are timeless – and essential if we want to connect with our readers.
In the following introductory chapter from IRM's Technical Writing Skills workshop we look at what defines good writing and how to get started.
Read full paper here: Introduction to Technical Writing
---
If you liked this paper, you may also like:
---