As we advance towards the holiday and the New Year, let's have a look at the latest developments impacting upon business analysts in 2019.
Quick Summary

Future growth and prospect for the role remain positive.
Business Data Analytics is now the most sought-after field for career advancement.
3 industries are offering top salaries to their BAs, up to 22% above national average.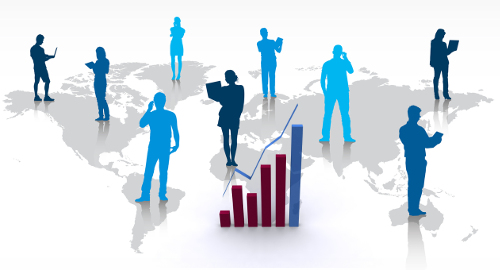 According to government statistics the prospects for the broader business analysis profession are for strong future growth and lower unemployment. This is supported by industry surveys, such as the IIBA 2019 Business Analysis Salary Survey, which indicates prospects and salaries increasing on an international basis.
The survey indicates that the core skills in demand have not changed: problem solving, critical thinking, decision making, customer experience, user stories, change management, Agile, negotiation and design thinking. – Find relevant business analyst courses. –
Business Data Analytics unsurprisingly has become an area of interest by both employers and business analysts, where 38% of the survey respondents are involved in the increasingly popular field. It has also become the most sought-after field for career advancement in 2019 with 17% of respondents who are looking for a career move interested in moving into the field, up from 13% in 2018 where it was surpassed by management and consultant roles. – Find relevant data analytics training. –
In Australia, the industries that hire the most business analysts are IT, finance (including insurance and banking) and government / public sector. On the other hand, the industries that pay the highest salaries are energy and utilities, construction and real estate, and communications, where business analysts working in these industries are earning on average 8% – 22% above the national average.
The industry trends also suggest that more employers (60%) are investing in skills training to increase the capabilities required to meet new demands from business stakeholders.
---
Top 5 IRM Training courses in 2019:
New IRM Training courses in 2019:
---