If you're a business analyst then producing written communications goes with the territory. It might be workshop notes to team members – or a report that lands on the desk of the CEO.
Whoever you're writing for, they'll only read it if there's something they want or need to know. So as writers we need to put ourselves in the reader's shoes if we want our written communications to be effective. Fortunately, writing skills are like any other job skills, you can improve them through effort and practise.
To start, creating a profile of your reader will help you focus on what information is most relevant to them, and from this an appropriate writing style.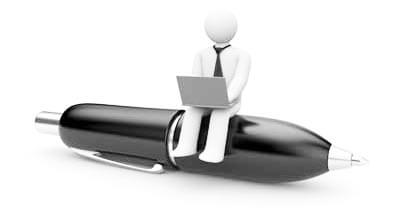 Your writing style will depend on the nature of your audience (for example their job role, their knowledge of the subject matter, their familiarity with diagramming techniques), and the type and complexity of the material itself.
Here's a short exercise on profiling your readers and how to write about the same topic to different audiences. And don't worry about the topic, it's one you're already an expert on – yourself !
Tell 3 different types of readers something about yourself
Write a short note describing yourself to:
A social or sports club you've just joined.
Readers of a review (movie, food ,book etc. )you've posted online. An "About the author" summary.
A promotions board for a new role or position
An old friend you've made contact with after some years
Consider the different audiences, the words that you would use and what you can and cannot assume in each case. Each audience is going to require a very different style. Think about the detail that you want to supply and what tone you will adopt. Ask yourself:
What do you want to say?
What does your reader need to know?
To get started, a good idea is to use a table like this to make a list of key words:
| What do I want to say? | What does my reader need to know? |
| --- | --- |
| * | * |
| * | * |
| * | * |
| * | * |
| * | * |
As you flesh out your keywords you'll also start asking yourself what's more relevant – what I want to say or what does my reader need to know?
If you're writing up meeting notes then you want the notes to be an accurate reflection of what was said – i.e. what you want to say.
However if it's a recommendation or executive summary, then the focus moves from what do I want my reader to know to what does my reader need to know.
In the words of one famous author – it's not about you, it's about them.
---
  If you enjoyed this article, you may also be interested in these:

An Introduction to Technical Writing
---